I did it! After four long years of work, the setting of
Gontoria in Lost Souls
is ready for play!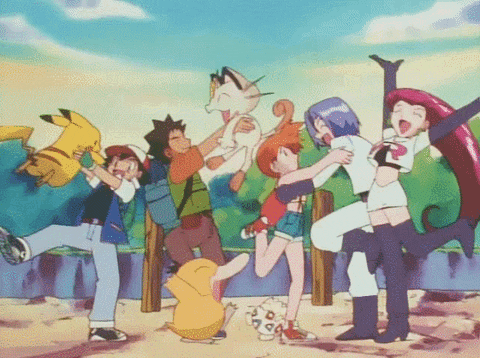 Gontoria is a large landmass that is loosely based on medieval Europe, in the same way that Octhania is based on the Caribbean Islands and the New World in general. Unlike my Octhania game, which is a sandbox, this one has a metaplot (like War of the Lance) and a loose narrative to keep things moving. It will have a heavy focus on politics, diplomacy, intrigue, class warfare, fantastic racism, and socializing. The metaplot is heavily inspired by the Crisis of the Late Middle Ages of Europe.
Here's the elevator pitch:
"On the continent of Gontoria, one can find the kingdom of Tardiff. Tardiff has a long and bloody history of war, but recently it has only known peace. But things are coming to a head. Wealth inequality has led to peasants revolting against the church and gentry. Tensions between nations are rising, causing some to speculate a new war is coming. Monster attacks are increasing. A deadly disease has taken root, and the church does nothing about it. Massive discrimination against non-humans is leading to talk of revolution.
In other words, things are building up to potential tremendous change. The time is ripe for unknowns to step forward, seize power and change the fate of the kingdom...maybe even the world."
The main goal of this game is for the PCs to acquire political influence (why they want it is up to the player; maybe they want to change things or keep things from changing, maybe they just are power hungry and ambitious or maybe they want to use that power to help people and improve things). This means making a name for themselves, becoming wealthy and famous, and navigating the dangers of political intrigue. Everyone has an agenda, everyone has a secret. Do the PCs have what it takes to survive? Who can they trust? And can they acquire power while keeping their reputations intact?
I have the first three arcs of this game already in mind. The first arc ("Humble Beginnings") will take place in the starter village and mostly focus on the party getting to know each other, learning about the setting and its current situation, and starting to make a name for themselves. The second arc ("Moving On Up") will have them move to a castle run by a count and directly interacting with nobility. The third arc ("The Queen's Court") will move the party to the capital city where the political intrigue will really ramp up. Conceivably it could continue on after that, I just haven't planned that far ahead yet.
The main thing to keep in mind about this game is that it is the most roleplay heavy one to date. Building relationships, acquiring influence and using diplomacy will play a far larger role than before.
The Big Sixteen below:
1. What game system are you running, and if applicable what edition?
Advanced Dungeons and Dragons, 2nd Edition. Even if you aren't familiar with the rules, you're welcome as long as you are willing to learn.
2. What 'type' or variant of game will it be? What is the setting for the game?
This game is set on the world of Amtar in my homebrewed setting of Lost Souls. Specifically, it's on the continent of Gontoria (based on Europe) in the kingdom of Tardiff.
3. How many Players are you looking for? Will you be taking alternates, and if so, how many?
I already have one, so I'm looking for at least three more. If more than three people want to sign up, I'll add some to a waiting list.
4. How fast or slow of a pacing do you want to set? Some games require that players post once a day, every three days, or once a week.
I post once a day, assuming I have something to respond to. I prefer to keep the pacing at once a day, but I'd say once every three days is the bare minimum of participation I'd expect from players in general (barring for things like vacations and such). If once every three days is too much for you, you probably shouldn't sign up.
5. What is the characters' starting status (i.e. experience level)?
The PCs will begin at 1st level.
6. How much gold or other starting funds will the characters begin with?
The standard amount from the PHB, based on class.
7. Are there any particular character classes, professions, orders, etc. that you want... or do not want? What are your rules on 'prestige' and/or homebrewed classes?
No classes are barred. However, I'll point out that nature-based classes (ranger, druid) may be useful at first, but once the party moves to a more urban area, may find their powers less and less useful. Also, a paladin may not have the moral flexibility needed to survive the deceptive, backstabbing nature of court intrigue. Don't pick paladin unless you really love a challenge.
But anything is up for grabs and don't worry about making a 'balanced' party. There are potential NPCs to join that fill every niche. So if nobody wants to play a cleric, for instance, you can just hire the NPC one.
8. What races, subraces, species, etc. are allowed for your game? Will you allow homebrewed races or species? 'Prestige' races or species?
I'll allow the core races and sometimes allow for more exotic ones. But keep in mind that due to the fantastic racism in the setting, demi-humans will have a harder time than humans and the more exotic races (goblins, centaurs, aarakocra, etc.) will have an even harder time. So keep that in mind when choosing.
9. By what method should Players generate their attributes/ability scores and Hit Points?
Ability scores are generated using 4d6, drop the lowest. Do that six times and arrange to taste. HP will start at maximum for first level.
10. Does your game use alignment? What are your restrictions, if so?
Yes...and no. Alignment is not something the player puts on their character sheet. In fact, I encourage players to eschew the labels of alignment altogether. If faced with a moral dilemma, don't ask yourself, "What should I do to stay Lawful Good?" or "How should a Neutral Evil person act?" Rather, just ask yourself what your character would do. I secretly track alignment myself, based on your character's actions. This means players don't know their characters alignment. You may think you're a good person, even if you aren't. Just like in real life.
11. Do you allow multi-classing, or have any particular rules in regards to it?
Yes, I allow both multi-classing and dual-classing.
12. Will you be doing all of the die rolling during the course of the game? Will die rolls be altered, or left to the honor system? If players can make die rolls, which ones do they make, how should they make the rolls, and how should they report them?
The players may make their own rolls using my forum's dice rolling app. However, I may make some rolls for the players in order to keep things moving.
13. Are there any homebrewed or optional/variant rules that your Players should know about? If so, list and explain them, or provide relevant links to learn about these new rules.
Yes. They can be found
here
, in the Lost Souls Handbook thread. Note, even if you have played in my games in the past, you will want to check this anyway. I've made lots of new changes that you are not yet aware of.
14. Is a character background required? If so, how big? Are you looking for anything in particular?
Yes, a background is very important. The PCs will all be from the same village (having either been born there or having lived there for at least 20 years). In addition, every PC needs a secret. This secret should be such that it will be devastating to your character's reputation if it is discovered.
15. Does your game involve a lot of hack & slash, puzzle solving, roleplaying, or a combination of the above?
This game is heavily focused on roleplaying, especially social interaction, moral dilemmas and navigating court intrigue. Of course, this is D&D, so there will be fighting, as well. But it's usually smarter to avoid combat if you can and you'll get more XP solving problems without fighting.
16. Are your Players restricted to particular rulebooks and supplements, or will you be allowing access to non-standard material? What sources can Players use for their characters?
Yes. They can be found
here
, in the Lost Souls Handbook thread.
If anyone has any questions that aren't covered here or at the site, let me know and I'll be happy to answer them. I'd like to start play as soon as I acquire three players and they turn in their characters. If nobody here is interested, I'll advertise elsewhere.